On the eve of the 72nd Horse of the Year Show, we are delighted to bring news of the Horslyx Ambassadors who are competing there once again.  After the 2020 show was cancelled due to Covid, the excitement of qualifying and attending in 2021 has been second to none and HOYS is the pinnacle of many riders' ambitions.
For some of our Ambassadors, a HOYS attendance is part of their yearly calendar, however it's no less exciting even though it's a regular occasion for them.
Katie Jerram-Hunnable and team are going to have an incredibly busy HOYS as they are campaigning 14 horses in the Hunter, Riding Horse, Hack, Maxi Cob, Side Saddle and Ladies Hunter Classes! Their preparation has gone very well when they had a great weekend recently at the Wiltshire Autumn Show as a warm up with 8 wins, 3 champions and 1 reserve!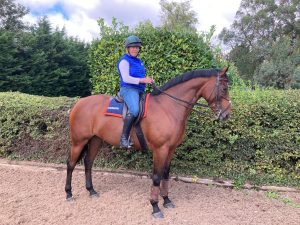 Katie and team have a stable full of beautiful talented equines, but we wondered if there were any "ones to watch" however she said "It would be unfair to single out one particular horse as they have all done particularly well to qualify for their owners and every single one deserves their place in the show".
When we asked Katie what her dream HOYS looked like she said "A clean run making it there with so many horses (and fuel!), the horses enjoying themselves and everyone smiling at the end of the day".  We think this sounds perfect and wish them all the best and can't wait to hear how they get on.
Richard Nichol is always a busy man, travelling up and down the country from his base in Cumbria, and while he successfully turns his hand to various disciplines, his first love is definitely showjumping.  We recently visited him for a photo shoot and had great fun meeting DG Can E Fly and the gorgeous Ellie, aka Avalon V, along with his other horses, not forgetting Misty the miniature Shetland who is a huge character!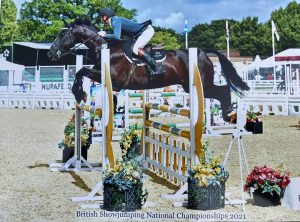 Tarnside Globetrotter is the horse Richard is riding at HOYS and he's jumping in the NAF Five Star Bronze League Championship final which only 14 contest out of the whole country! What an achievement to qualify for this, well done Richard! This is the first competition on in the Andrews Bowen International Arena on Wednesday 6th October and we wish Richard and Tarnside Globetrotter all the best.
Last, but definitely not least, we have managed to grab 5 mins with Vikki Smith while she is driving to the NEC – handsfree of course!
At HOYS 2019, Amy won the M&M Working Hunter Championship with Laburnam Richard for the third time, while Vikki with the lovely Del Boy V took Champion in the Coloured Horse and Pony of the Year Championship, so what will Horse of the Year Show 2021 bring?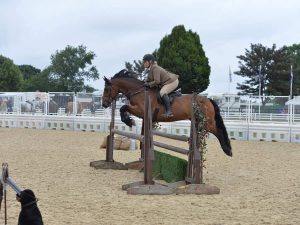 Team Smith are proud to have qualified 7 horses for HOYS 2021 – two Dales ponies Nipna James Brittannia and Tarbarl Hogmanay, a Fell pony Hardendale Ray along with Lovelyhill Folklore, JP Corbally, Laburnum Richard & Cool Jack. Vikki is also riding Strinesdale Marksman on the Sunday for his owner Emma Boardman is she judging so unable to take the ride. Three wagons are going down today, and Vikki is heading home to Lancashire Thursday night – working 13hrs in the salon on Friday and driving back down on Saturday afternoon!
When we asked what the perfect Horse of the Year Show looked like – Vikki said "How do you improve on 2019?"
She said she was thinking as she was driving down they have put 200% in to getting ready for the show and they can't do anymore than try.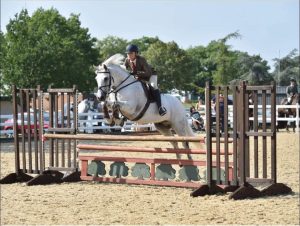 They have used their experience to ensure all the horses, including some youngsters, to prepare them in the best way possible so the atmosphere doesn't get to them on the day. Each and every horse has qualified in excellent company and deserve their place in the final.
We hope HOYS 2021 is another perfect show for Team Smith.
We wish all riders, and their horses and ponies, at HOYS the best of luck, enjoy your moment and remember what an achievement it is to perform there, be proud!