Have you ever wondered how Horslyx Balancers are made?
It is the unique patented manufacturing process Horslyx uses that allows for such a high quality product to be created. The process involves driving moisture out of the product over an extended period of time, meaning that a naturally formed, hard low moisture product remains. Horslyx blocks are packed full of protein, trace elements, vitamins and minerals, with the required intake often being less than half that of other blocks on the market which makes the product very cost effective.
Horslyx are the only company in Europe who are able to produce licks using this unique process.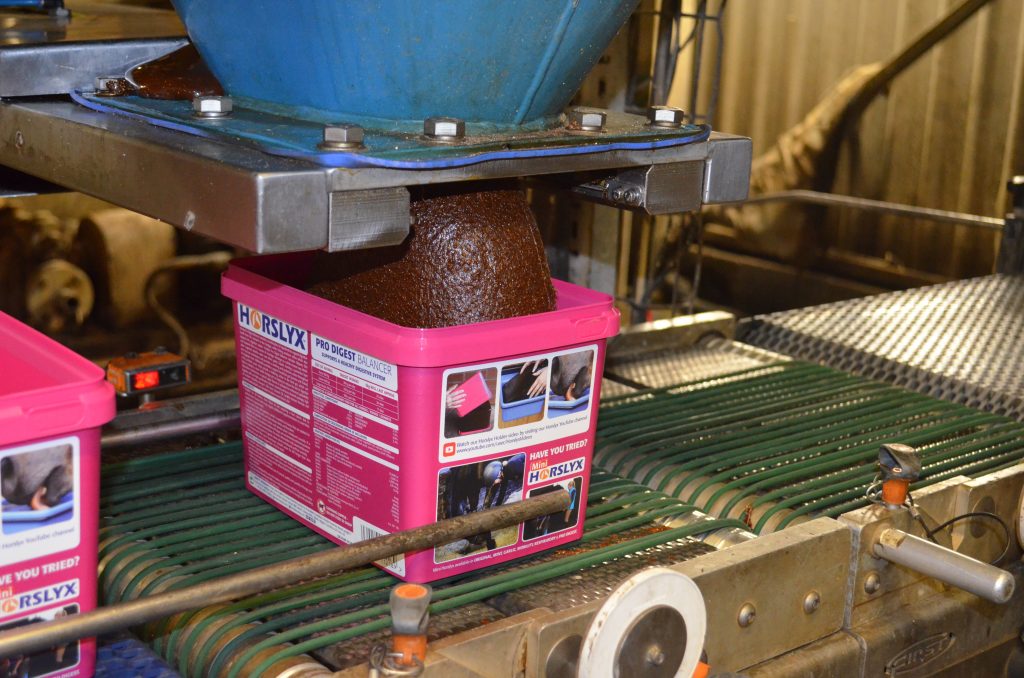 The benefits of this unique dehydration process are…
No chemical hardeners, No unwanted fillers or binders, No artificial colours or preservatives!
Very low moisture content – some chemically hardened licks can be over 20% water! Horslyx is less than 5%, so you are buying product not water!
Weatherproof – all products can be used outside; they will not dissolve or disintegrate in the rain or melt in the heat.
The lick will soften at the horse's body temperature, ensuring that Horslyx is easily broken down in the gut and readily digested, thus safeguarding against the possibility of undigested matter blocking the digestive tract and causing colic.
A concentrated product which means that low intakes are required to balance your horse's diet with all the vitamins, minerals and trace elements your equine requires.  This means that Horslyx is incredibly cost effective when target intakes are met.