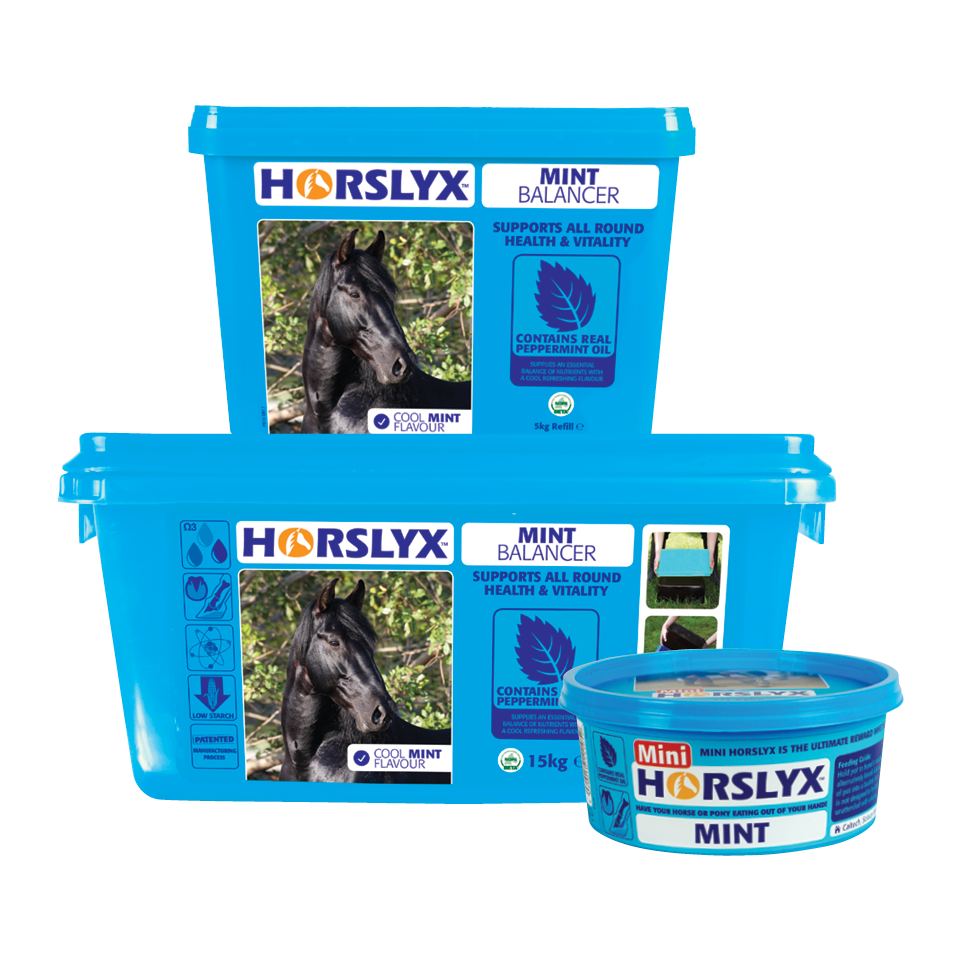 Horslyx Mint Balancer
What is it?
Horslyx Mint Balancer will supply your horse with a balance of nutrients to keep him healthy, happy and performing at his best all year round with a cool refreshing peppermint flavour.
As with all Horslyx Balancers, Mint Balancer will promote a natural trickle feed pattern that allows the horse to self-regulate and consume Horslyx as and when he needs it. This leads to better digestion, less stress and a happier, healthier horse.
Mint Balancer is ideal for all horses and ponies, both competition and leisure, stabled and grass kept and is even suitable for laminitis prone horses and ponies when fed correctly, please see our feeding guidelines for further information.
Why should I feed Horslyx Mint Balancer?
For a cool refreshing flavour making it the ideal choice for fussy equines.
To provide a weatherproof feeding solution which is perfect for use both in the stable and in the field.
When fed at the recommended intake level for your horse, Mint Balancer is cost effective and will save you money.
There is no need to feed additional balancers and many horses and ponies thrive on a diet of just a Horslyx Balancer and forage.
Licking takes time and patience, which is perfect for horses that are stabled for long periods of time and can help reduce stress and boredom.
Perfect for older equines with poor dentition that struggle to eat hard feed.
Licking enhances saliva production, which helps support the digestive system.
Please note that the product information is written in an international context and can be in conflict with your local regulation. For local information please choose your country at the top of the page.
Available in…

KEY INGREDIENTS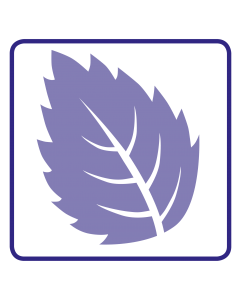 Peppermint Oil: The cool refreshing flavour of real peppermint oil is loved by many horses, the aroma and taste of mint often makes it an ideal appetite stimulant for fussy equines.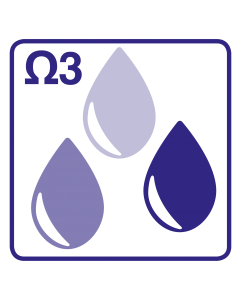 Linseed Oil: Linseed oil is rich in Omega-3 oil and can help in producing a healthy glossy coat, healthy skin and boost the immune system.  A horse's natural diet can be low in Omega-3 so horses often need an additional source to provide these essential fatty acids for optimum health.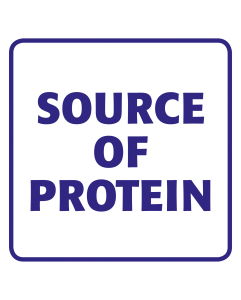 Proteins: Protein is important to all horses since it provides the building blocks (amino acids) required for muscle tissue synthesis.  Some amino acids can be manufactured by the horse (these are called "non essential" amino acids) and some have to be provided by the diet ("essential" amino acids) because they cannot be produced by the horse.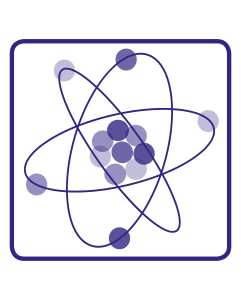 Antioxidants: A combination or powerful antioxidants such as Vitamin E, Selenium, chelated Copper and Zinc are included to support and maintain a healthy immune system, which maximises the ability to support all round health and vitality.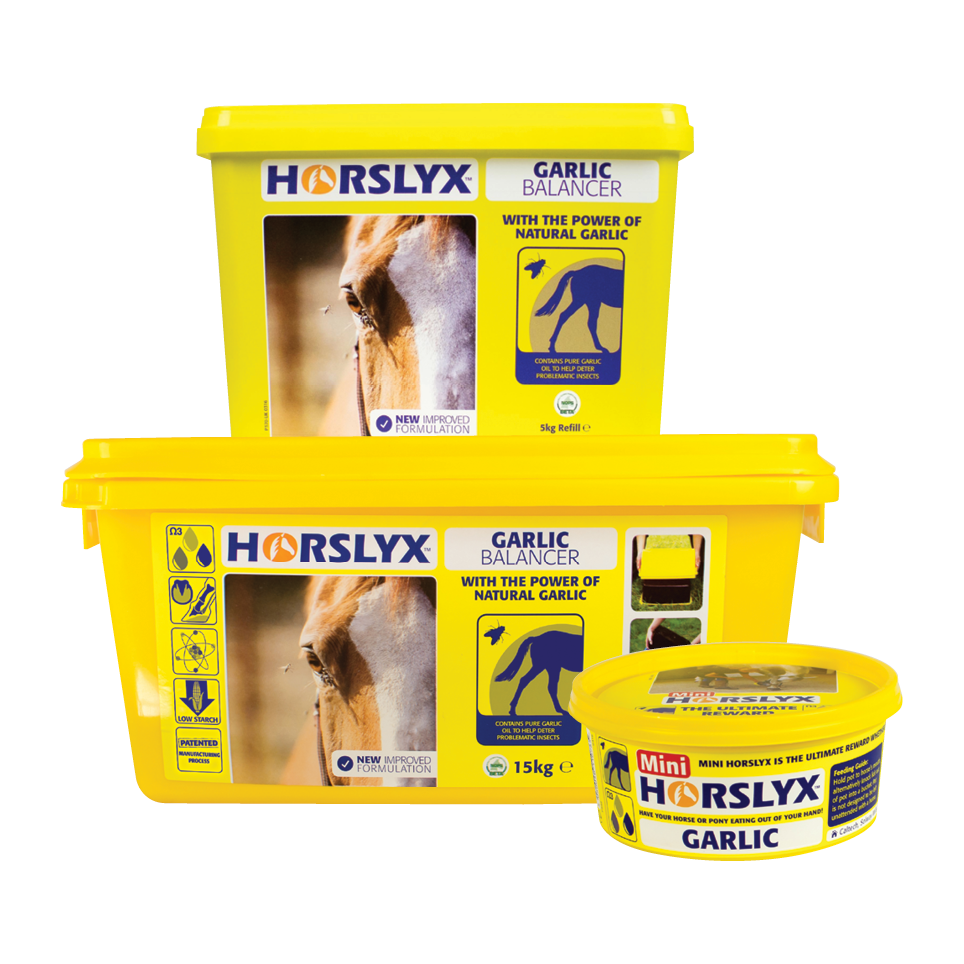 Horslyx Garlic Balancer
Horslyx Garlic Balancer contains pure garlic oil to help provide a natural and effective way to help combat the problem of biting insects.
more…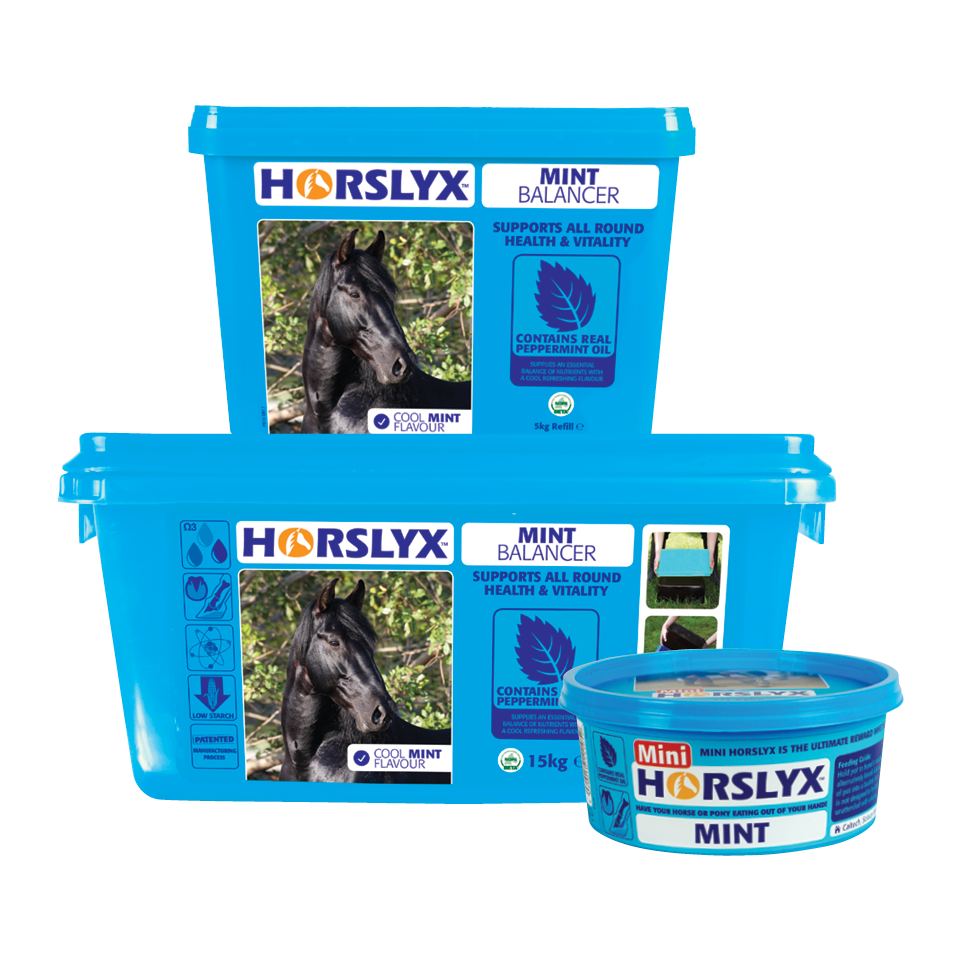 Horslyx Mint Balancer
Horslyx Mint Balancer is a palatable, nutrient rich lick containing vitamins, minerals and trace elements to balance the deficiencies in forage and grazing with peppermint oil for a cool refreshing flavour.
more…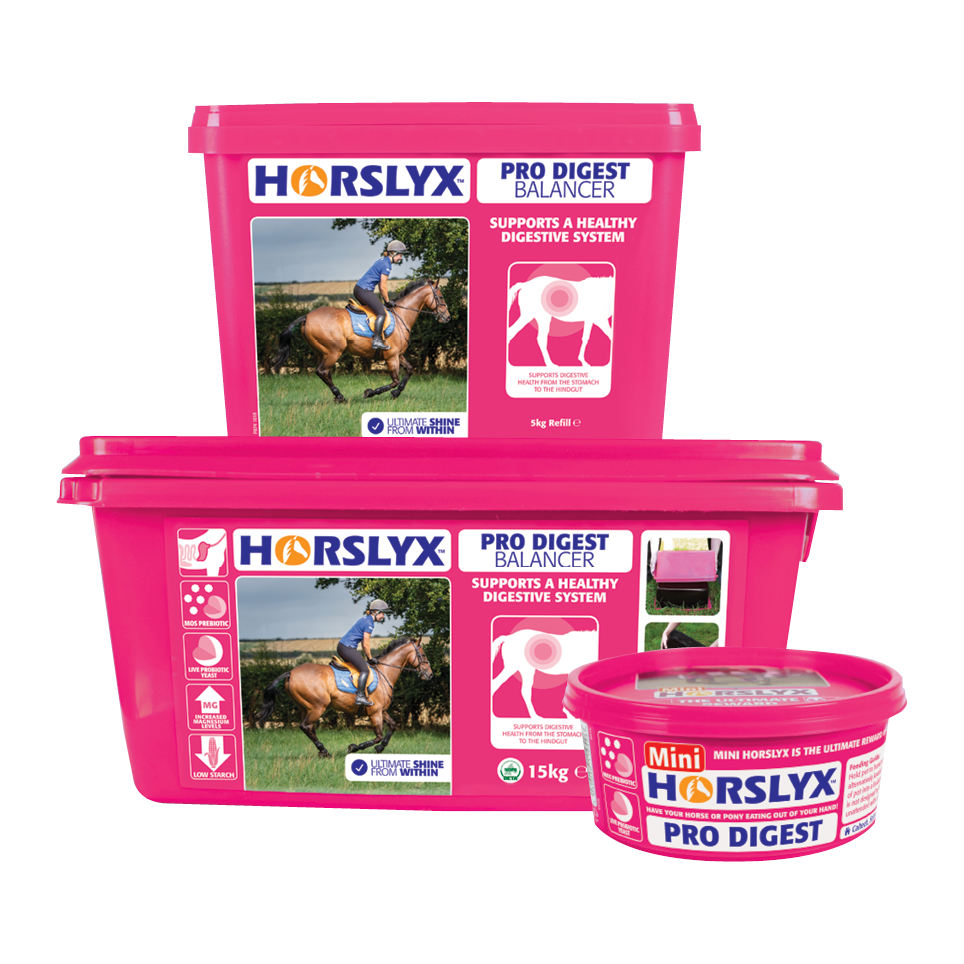 Horslyx Pro Digest Balancer
Horslyx Pro Digest Balancer contains a combination of ingredients to support the digestive system from the stomach to the hind gut while licking enhances saliva production which helps buffer stomach acidity.
more…