Get your free Horslyx here!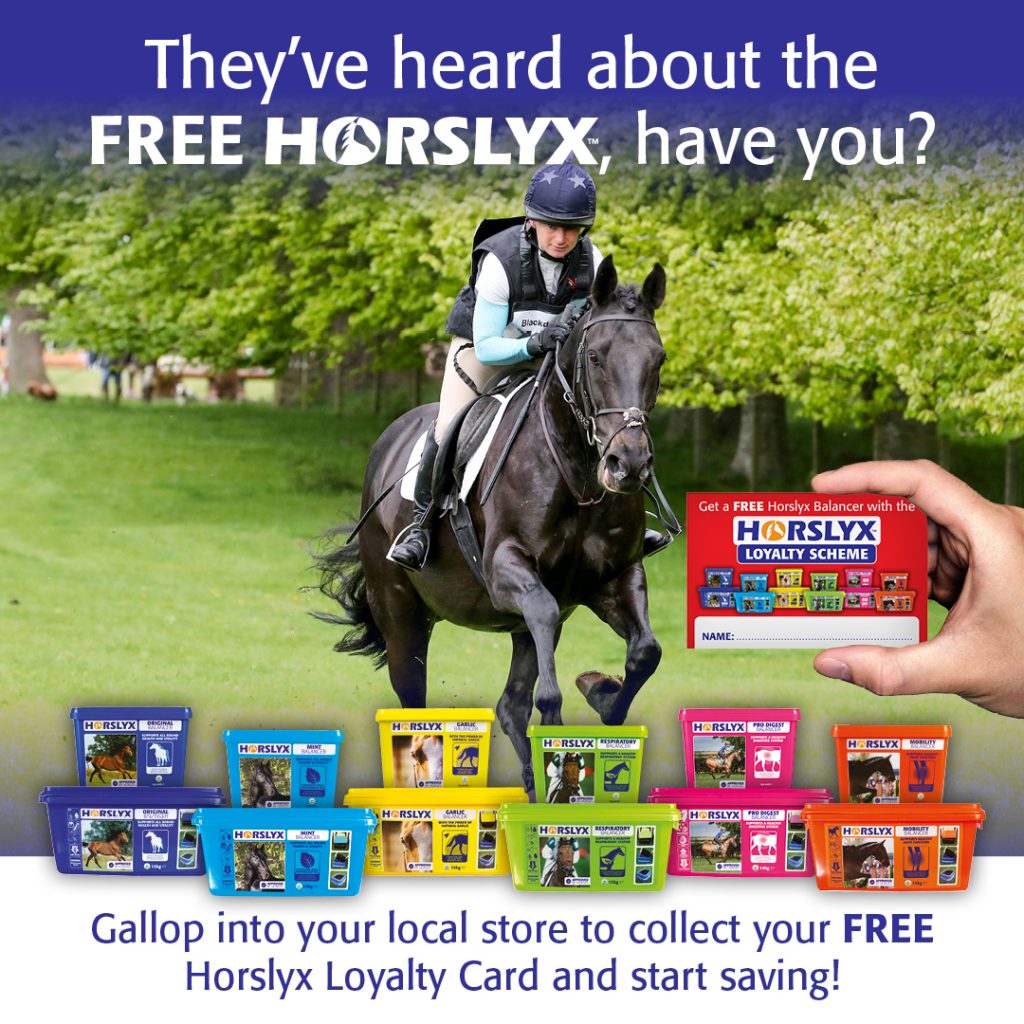 Horslyx Balancers provide everyday balanced nutritional support for your horse or pony, and we want to support you with some free product, easing the burden on your pocket. Following a difficult year, Horslyx have introduced a Loyalty Scheme which is hassle free and simple, providing you with a free Horslyx of your choice at the end of the scheme!
The Loyalty Scheme offers a free 7th product when you buy six Horslyx Balancers; the offer is available on any of the 5kg or 15kg much loved Horslyx Balancers.  All that is required to be awarded your free Horslyx Balancer is to fill out the card correctly and attach your receipts, it is really that simple!  There is even a £1 off voucher for one of the purchases as an extra bonus for you.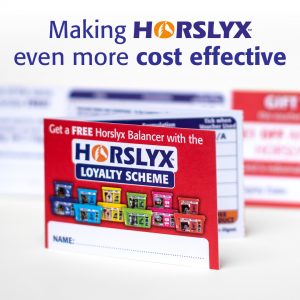 The Horslyx Loyalty Scheme will launch on the 1st September 2022
and will run until 31st January 2024, giving ample time for you to complete your card.
There are a huge 20,000 Loyalty Scheme cards available across the UK and Ireland! They will be available from your retailer, but you can also request them personally via our social media channels and they will be sent directly to you from Horslyx HQ, ensuring the majority of our fabulous customers can benefit.
To guarantee you do not miss out, get in touch with your retailer to request your Loyalty Scheme Card or watch out for our posts on social media and get ready to start saving!
Here's a quick guide to the Horslyx Loyalty Scheme and filling out the Cards:
5kg OR 15kg sizes only – but you can't mix sizes! ☹ Why not use two cards? 😊
Any Horslyx Balancer formulation is ok 😊
We recommend you keep your card 👍
Remember to attach the receipts, as without the receipts there is no free product! 👌
Use the voucher between purchases 2 to 6 ✔
The loyalty card is only valid for purchases between 1st September 2023 and 31st January 2024 🗓
Don't use alongside any other offers – full price must be paid for loyalty card purchases! 💰
Remember to fill in the retailer details and give them some love 💝
Once you've purchased your six Horslyx Balancers, hand over the completed card and receive your seventh FREE Horslyx, it's that simple! 😁
For more information on the Horslyx Loyalty Scheme then follow us on social media or email us on our special email hotline, loyalty@horslyx.com.
If you'd like to request your card you can ask your retailer or email Horslyx HQ directly on loyalty@horslyx.com – we'll just need your name and postage details.