"At Horslyx we spoke with Jennifer Little BSc Hons MSc RNutr at Equinutrition for her thoughts on cost effective feeding and on the use of Horslyx Balancers.  Jennifer is a fully registered nutritionist and has over 20 years' experience in studying and applying clinical and practical knowledge in animal health and nutrition."   
There seems to be no escaping the noise concerning increasing costs as we head into winter, a time of year when traditionally spending increases for many horse owners.  It's easy to understand why questions relating to the cost of winter management are commonly asked as the nights draw in.
The start of winter can be the perfect opportunity to review feeding management, especially for overweight or good doer horses.  If they have finished the summer with ribs overly covered, to the point where they can't be easily felt, now is the perfect time to plan for some weight loss.  Metabolically horses should lose some fat tissue over the winter months, reaching spring in a lean state with a Body Condition Score of 4/9.  This allows them to safely put a little back on when the spring and summer grass makes its reappearance. 
Over 50% of horses and ponies in the UK can be currently classed as overweight or obese.  Being overweight or obese puts these horses at increased risk of certain diseases such as laminitis or Equine Metabolic Syndrome.  However, their good doer nature does present some cost saving opportunities over the more expensive winter months.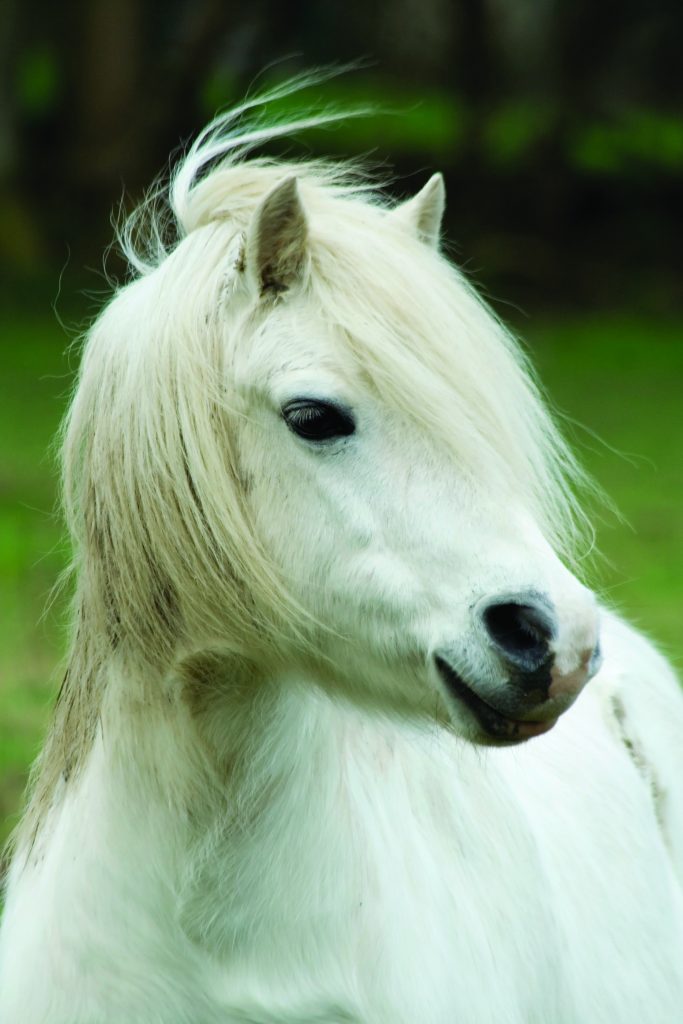 Before considering potential savings, it's advisable to calculate your current cost of feeding.  I've found the most useful calculation is the cost per day, rather than price per bag or tub as these can be misleading.  Firstly, measure how much of each feed stuff is being fed per day, divide the total weight of the bag or tub by the daily amount fed.  This calculates the number of days each purchase will last.  Then divide the purchase price by the number of days it lasts to work out cost per day. 
Forage should constitute the largest proportion of a horse's diet, providing fibre, protein, carbohydrates, some oil and vitamins and minerals.   Over provision of fibre can be costly and contribute to excessive weight.  In the case of the good doer, forage should be provided at a minimum 2% body weight per day, and in the case of desired weight loss 1.5% body weight per day e.g., 10Kg or 7.5Kg (DM) per day for a 500kg horse.  This can be reduced if they do have access to grass.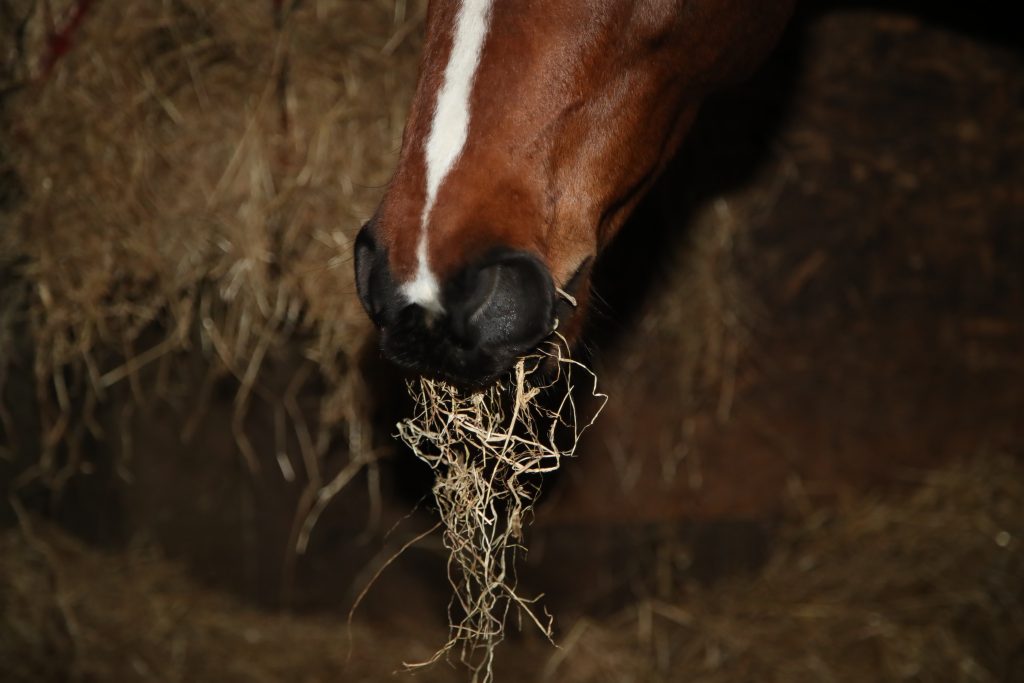 If the forage is providing enough energy for maintaining body condition or is achieving the desired rate of weight loss, feeding typical hard feeds on top maybe be counterproductive and potentially expensive. In the case of the good doer, I often find they are fed less than the minimum feeding rate of compound feeds to prevent weight gain, or to provide a 'token' bucket when others are getting theirs.  This can be a false economy in that it incurs a cost but is unlikely to provide the required vitamin and mineral levels for a balanced diet. 
UK winter grass and dried forages, such as hay or haylage, are highly unlikely to provide all the vitamins and minerals at an optimal rate to support health, and as such will need supplementing.  This can be achieved by feeding the minimum feeding rate of a compound feed, typically 2kg/day for a 500kg horse at an average cost of £1.61*.  This option can provide energy (MJ) or calories in excess of what is desired, as well as the incurred spend.  An alternative approach is with the use of a balancer, due to their lower feeding rates they achieve this with a lower calorie or energy contribution.  
The feed market has a large number of small pelleted options, supplied in bags often 15kg -20kg.  Most with a feeding rate of 100g/100kg body weight, so just 500g for a 500kg horse, costing an average £1.25 per day*.  They can provide a suitable alternative to typical compound feeds in terms of energy, but they may not offer significant cost savings, and the price per bag can be daunting at times.    
A further alternative is a balancer that is formulated as a vitamin and mineral block.  One I recommend is the Horslyx Balancer range.  These are not just treats or boredom breakers, but nutritionally add to a horse's fibre-based diet.  Consumed at 250g per day for a 500kg horse alongside their forage ensures sufficient vitamins and minerals for a balanced ration and to support their health.  The range of available sizes mean they are suitable for both the stable and the field.  Providing an ideal option for many management styles including track systems and restricted turn out.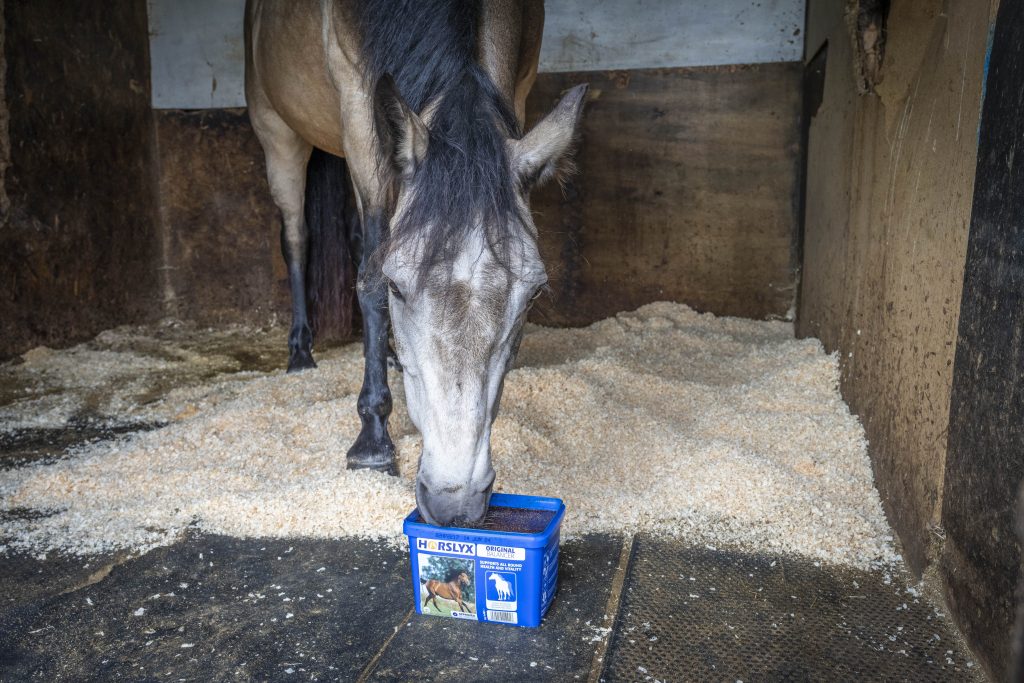 The 15kg Original Balancer block will last a 500kg horse 60 days at a cost of just £0.62 per day, so it also provides significant savings.  These savings don't even take into account the potential time savings, as after the initial introduction phase, the Horslyx blocks can be left with free access (except the Mini Horslyx, which are ideal for a nutritional treat or as a distraction tool).  So, saving time on having to bring in field kept horses for a bucket feed or chaperoning feeding time with buckets fed in a group situation.   
A common source of additional spend is the choice and use of separate supplements in addition to the feed costs.  The changes in management and the heavier reliance on dried forages during the colder and wetter months can cause some challenges for a horse's digestive system.  It's therefore not surprising that many owners will reach for a 'gut supplement' at this time of the year. These can support the stomach or the healthy bacteria in the hindgut, and occasionally both.  These supplements can include a combination of soluble fibres, pre and probiotics, they can be effective but at a cost of £1.48* per day they can be prohibitive when considering spend.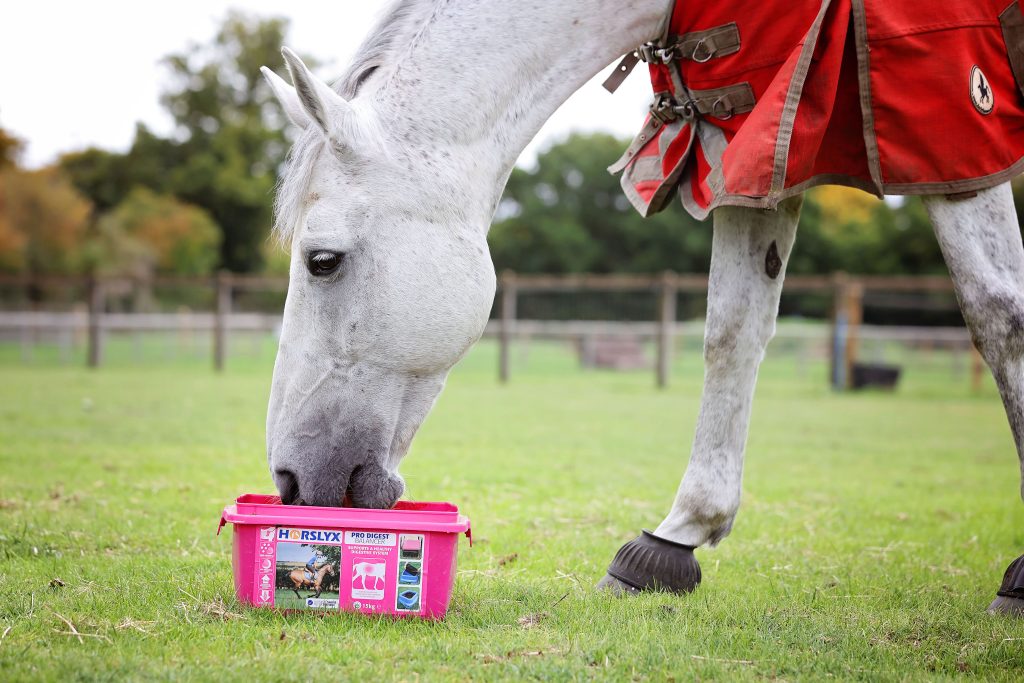 Photo by: Daydream Equine Art
A cost-effective alternative could be the Horslyx Pro Digest Balancer.  In addition to the vitamins and minerals this balancer block also provides pre and probiotics in the form of Mannanoligosaccharides (MOS) and a live yeast (Actisaf).  Supporting a healthy hindgut micro flora, hindgut health and efficient fibre digestion.  It also contains soluble fibres from sources of Slippery Elm and Seaweed Meal, which have been linked with healthy mucous membranes within the stomach.  Supporting a protective layer within the stomach and good gastric health.    
November is a great time to take stock, review your horses current body condition, consider your planned winter management, feeding regime and consider Horslyx as a possible solution. 
*Pricing based on average market leading feeds – on line October 2022