Having nothing to aim at has been the hardest part about lockdown and just the pure uncertainty of what might or might not happen as far as the country getting up and going again. I've been keeping some horses ticking over but others have been let down on a break.  It's mainly been a time to get jobs done around the house and yard that would normally not get touched. I am however, officially sick of painting although everything does look very smart.
The horses have appreciated some time off and we're all actually really happy to be out and about again as well . With all the new security and health checks at shows it was really weird to begin with but now it's just the new normal and it actually works really well with drawn orders and times making arrival times easier to gauge with less hanging around. It was great to have success at my first show back so hoping the break has done us all a lot of good!
The biggest competition I currently have in mind is Hickstead in September as long as  COVID 19 doesn't spoil it! The thought of going there again has the blood pumping already, so I'm keeping everything crossed. With lots of training to be done before we get there, it's trying to look on the lighter side of things and keep all systems go in my nice smart yard.
Take care, Richard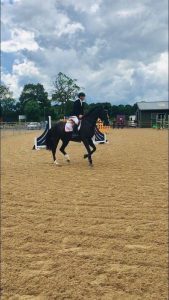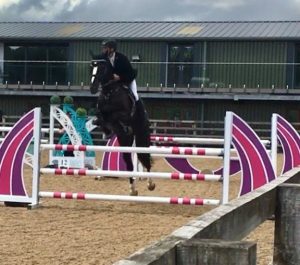 Richard Nichol competing at Northcote Stud after Lockdown 2020