Well, we've finally got to the time that everyone was waiting on….not competing again, but hairdressers are opening after lockdown!  Having not seen our hairdressing clients for over 100 days it's been pretty hectic getting organised and being prepared for Covid-19 in the salon and while we're looking forward to seeing our clients again we're going to miss the extra time we've spent with the ponies.
While we've been carrying on keeping ponies fit and schooling as we usually would, we couldn't see how showing was going to work for us under the restrictions so we haven't been as desperate to get back to it as we thought we would be.  We've spent lockdown working on the basics, focusing on the young ones and giving them a really good foundation, letting the older more experienced ponies have a bit of a holiday.   Our usual targets are really clear, with the showing plan set out across the season to get qualified for the various finals, then to keep the ponies fit and fresh ready for a hopefully successful show, however it might surprise you but it's not all about the horses for Team Smith!  For us the social side of showing is just as important, seeing friends, swapping tips and tricks and meeting new people is as important as the actual showing, so the thought of showing limited to four in a ring, with no presentations and no socialising had taken the gloss off the thought of returning to the ring.  With the news that HOYS 2020 is cancelled, it's sad, but not unexpected, and with the lack of qualifiers it could never have provided the usual excitement in the judging of who gets to be champion.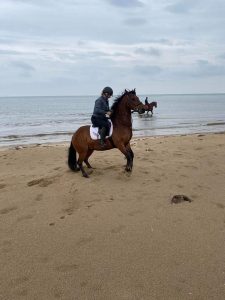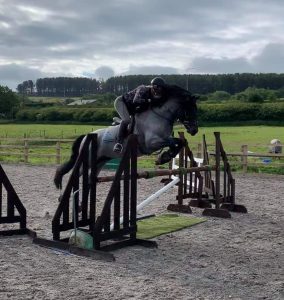 So, what's the coming weeks bringing for Team Smith?  We're loving the distraction that the 15kg Horslyx provide our stallions to help stop the fence walking, a great distraction while they are out as well as balancing their diet. The young ponies are off to do some BSJA, we think Cool Jack is going to love it!  We've also got plenty teaching lined up which we really enjoy, seeing others bring on their ponies and develop their relationships and of course there are quite a few hair appointments to work through!
Lots of love, Amy and Vikki