Supporto per Horslyx da 5Kg
Horslyx nel formato da 5kg è pensato per l'uso in box, nel paddock o nel box in trailer unitamente all'apposito supporto, atto a contenere 5kg di Horslyx. Questo viene fornito dotato di barra limitatrice amovibile allo scopo di impedire un consumo eccessivo del prodotto.
Per ulteriori informazioni, vedere il video di istruzioni su:
Available in…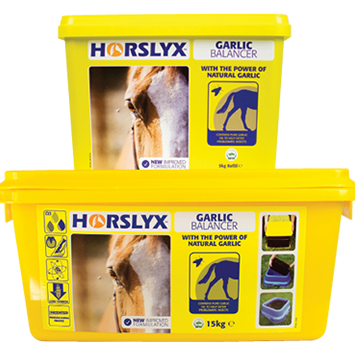 Horslyx Garlic Balancer
Horslyx Garlic Balancer contains pure garlic oil to help provide a natural and effective way to help combat the problem of biting insects.
more…

Horslyx Mint Balancer
Horslyx Mint Balancer is a palatable, nutrient rich lick containing vitamins, minerals and trace elements to balance the deficiencies in forage and grazing with peppermint oil for a cool refreshing flavour.
more…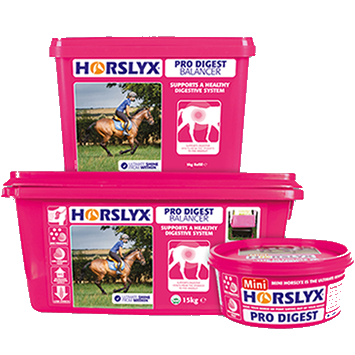 Horslyx Pro Digest Balancer
Horslyx Pro Digest Balancer contains a combination of ingredients to support the digestive system from the stomach to the hind gut while licking enhances saliva production which helps buffer stomach acidity.
more…